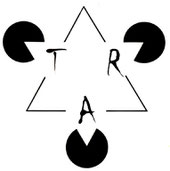 The band was founded by a group of five musicians already active in the Italian music scene.
Their intent is to write and play rock music emphasizing the song itself rather than to the individual instruments.
After writing the first songs, in spring 2009, they play their music with series of live performances. With the positive feedback the project is being carried out until the registration of the debut album
In 2012, the meeting with Beppe Aleo led to the publication of "Eyes of Mind" with Videoradio Edizioni Musicali.
"Eyes of Mind" comes immediately Ranked in Northern Europe on the portal meteli.net and after reaching the 1st place, remains in the top 10 throughout the spring / summer of 2012.
The single "Guardian Angel" is in first place for two consecutive weeks on the portal Nokia Music Italy.
The "Eyes of Mind" album had positive reviews from national and international music  magazines and not musical magazines as Marie Claire.
The band played at the Ayrton Tribute Senna at Imola, because "Live or Die" the opening song of the album "Eyes of Mind" , was dedicated to the Brazilian driver. He also performed at a GP World Superbike.
The Band was hosted at X Days of Brescia at the Festival Off and recently played at FIM 2015 (International Music Festival), at the 2nd Meeting JEEPERS & BIKERS organized by Fiat Mirafiori Motor Village in Turin and at the Ariston Theatre in Sanremo at the Sanremo Beatles Summer Festival.

The Rock Alchemist Band have performed during the Monza Rally Show 2015 
inside the Monza National Race Track , where they close the awards ,
playing on the podium We Are The Champions (Queen)

They had the chance to play with international artists such as Marco Mendoza (Withesnake, Thin Lizzy) and Jeff Scott Soto (Talisman, Malmsteen).
The song to the memory of Ayrton Senna, "Live or Die" has been uploaded to the site McLaren-F1.com, acknowledged by the Ayrton Senna Foundation and the English Wikipedia page of the driver.
The song "Guardian Angel" was ranked at N° 70 of the Indie Airplay Chart of RadioAirplay.FM and was reviewed by the Marie Claire magazine .
In 2016, for the new album, born the cooperation with the great UK mixer/producer Chris Sheldon, and the award winning mastering engineer John Webber of the famous AIR Studios in London.
In 2017, the band sign with Lion Music for the release of new album " Elements "